Thank you for your interest to get involved and help one-parent families and children in need.
Slovak statistics show that in up to 22.06% of households (approx. 420 thousand) only one parent is present when raising children. Approximately 588 thousand children are brought up in this way.
JEDEN RODIČ n.o. supports families where only one parent is present when raising children.
We have developed a unique Annual program of comprehensive and systematic assistance for parents and children from one-parent households.
The main goal of the Annual Program is for the family to get re-started, acquire new skills, knowledge, support and to sustainably improve their quality of life. We provide a unique solution to get out of the poverty trap and ensure a stable home and future for yourself and your children.
We currently have 196 families with 436 children enrolled in the Annual Assistance Program. More than 800 families from all over Slovakia are waiting to be included in the program.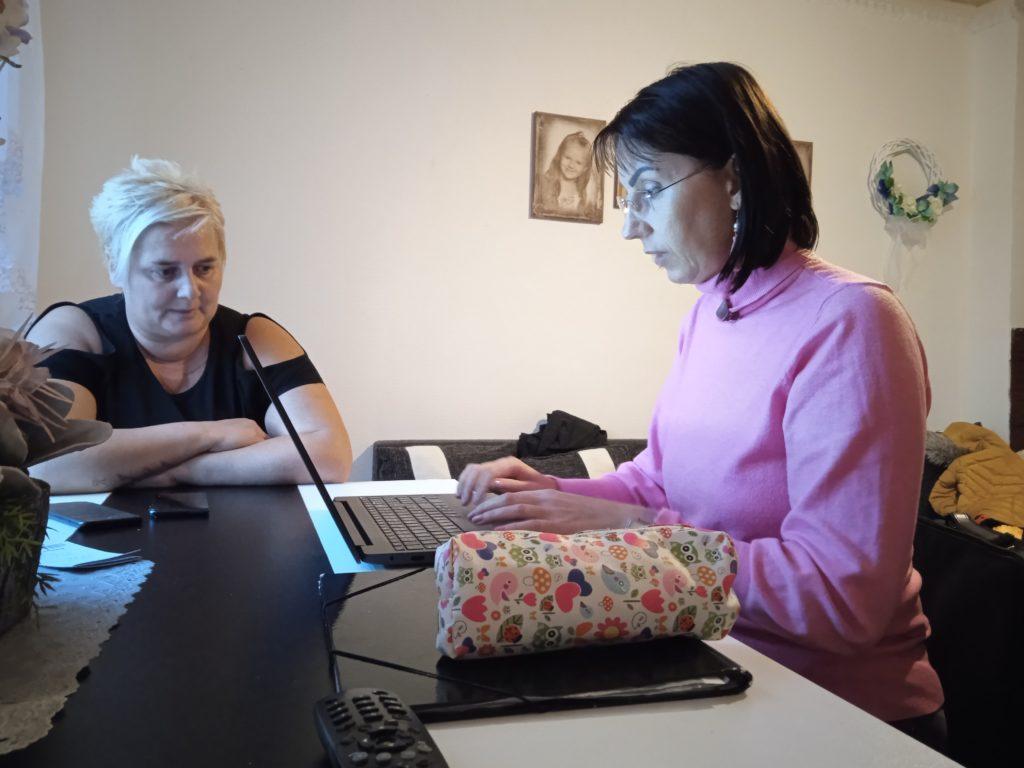 During 12 months, the family has at their disposal a family manager and professional advisors from 7 areas, such as psychology, finance, career, life, law, child rearing and relationships. If the family situation requires it, we provide them with humanitarian and food aid.
During the Annual Program, the situation of each family is evaluated in quarterly milestones. Based on the current needs of the family, the schedule of professional counseling for the following period is adjusted. Each family will use the help of at least 3 expert advisors and will be accompanied by an assigned family manager.
We plan and implement all activities in a tailor-made software, adjusted for the needs of working with disadvantaged groups, which makes our work in a multidisciplinary team more efficient.
How can you support us?
Support us financially
The annual program for 1 family with children, which covers all the above-mentioned forms of assistance, costs 6,000 Euros for 12 months.

You can support us directly here.
Or you can contact us at info@jedenrodic.sk or +421 903 125 413.
Get involved as volunteers
Do you want to help directly in families with children?

We are looking for volunteers for 12 months to help specific families with childcare and/or housework, so that the single parent can fully concentrate on professional consultations with our colleagues and on finding solutions for their family, how to get out of a difficult period of life and out of poverty.
Donate technical equipment
Families lack technical equipment such as tablets, laptops, smartphones for the purposes of professional advisory sessions, job search, additional education, but also for the studying and development of children in school and extracurricular activities.
Provide aid storage/distribution space
We are looking for spaces throughout Slovakia to store food and humanitarian aid, which we regularly distribute to families in our Annual Program.
How we can communicate our cooperation?
subpage on the jedenrodic.sk website about our cooperation in the section Pomoc rodičom (napr. – https://jedenrodic.sk/nadacia-orange-program/ )

min. 1x per 2 months a post with the name of the company about our cooperation

min. 1x per 6 months video from activities regarding our cooperation

partnership mentioned on our supporters subpage podporovateľmi na webe

partnership mentioned in the subpage about the 2023 report (eg. 2022: https://jedenrodic.sk/rok-2022-v-skratke/)

partnership mentioned on our press conference (including logo in presentation) in 2024 (approx. 21.3.2024 – National day of single parents )

partnership mentioned in every cover letter to the JEDEN RODIČ clients in connection with our cooperation